Description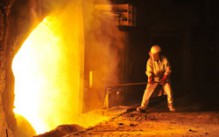 Xtreme Temperature Coating from KBS is a high temperature / heat resistant coating formulated specifically to protect metal surfaces operating at temperatures from 260°C – 812°C. With proper preparation, Xtreme Temperature Coating provides outstanding adhesion, film integrity, corrosion, weathering and thermal shock-resistance throughout this entire temperature range, and is guaranteed not to burn off!
*Now available in Aerosols*
Also available XTC Zinc Primer to prime bare metals for added performance and longevity.
More Information: XTC Information & Instructions
Features
Withstands continuous temperature of up to 812°C
Outstanding heat and weathering resistance
Will not peel, flake, or chalk
Long Lasting
Dries to touch in 15 mins
Resistant to scratching & marring
Can be brushed or sprayed
Resists Rust